Information for Healthcare Professionals
The knee that became a philosophy
The Medial Rotation Knee™ (MRK™) is the original medial ball-and-socket knee and has been in clinical use for over 25 years. The MRK™ design was based on the principle that by providing natural functional and anatomical asymmetry in all three knee compartments (medial tibiofemoral, lateral tibiofemoral and patellofemoral articulations), better function and increased patient satisfaction can be achieved without the compromises of traditional TKRs.
The result is complete inherent stability throughout the range of motion, coupled with allowance for physiological rotation during flexion. The design also features a physiologically asymmetric patellofemoral joint for a more natural feel and ease of flexion.
When compared to all other knees, the MRK™ medial ball-and-socket knee design consistently achieves superior functional performance and excellent survivorship. Clinical data for the MRK™ shows that patients can expect:
Inherent full ROM stability [1-3], like the normal knee[4];
An excellent range of motion [1,5,6], with a device that permits over 140° flexion [1];
Significant health gains and improvements in function[3,5,7]; and
Excellent survivorship [7-9] with a device that has an ODEP 15A rating [10].
The knee that became a philosophy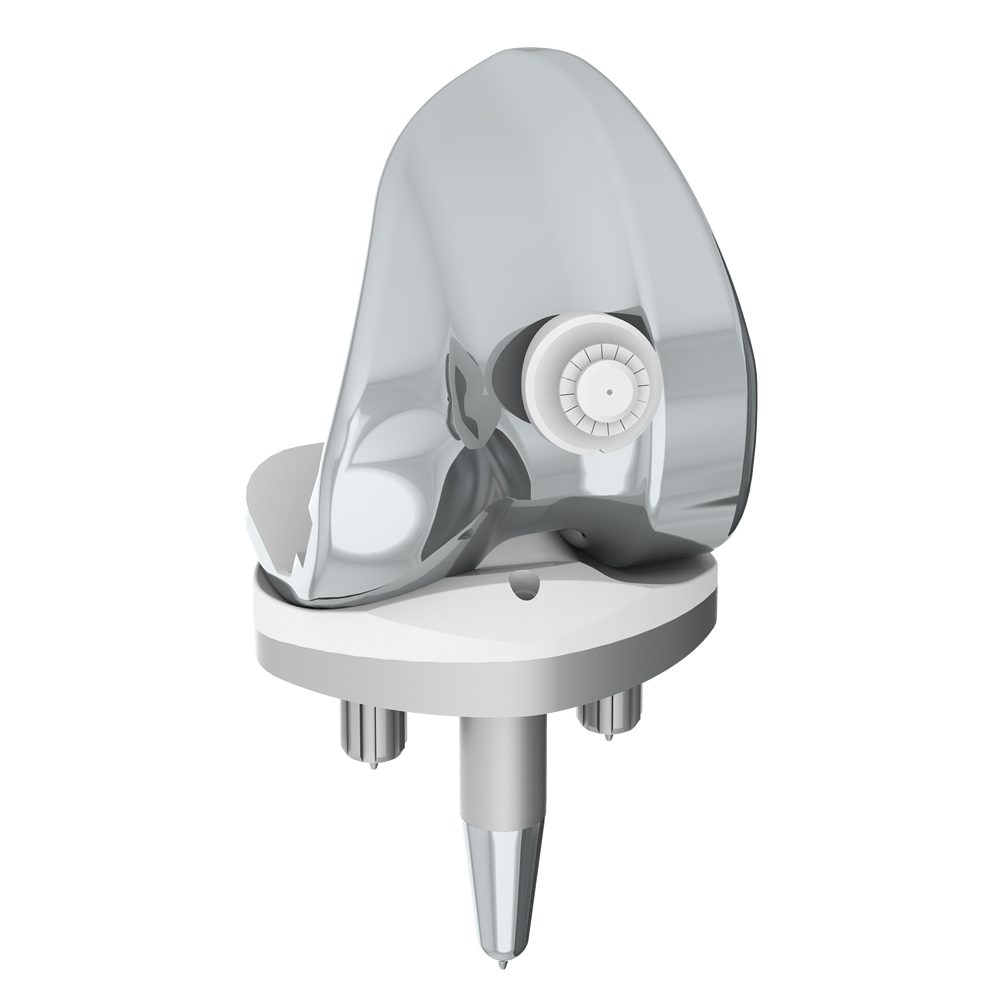 Natural asymmetry
Anatomical and functional asymmetry
Physiological medial stability
Lateral freedom to move AP
Physiologically lateralised trochlea
Normal feeling of stability and movement
Complete stability
Substitutes for the ACL, PCL and meniscus
Inherent full ROM stability
No mid-flexion instability
Lateral stability where required
Patella always supported, including during deep flexion
Full mobilisation
Physiological rotation during flexion
Exhibits lateral femoral rollback
Femur maintained posterior to avoid impingement
Reduces anterior capsule tension in flexion
Permits 140° flexion
Designed without compromise
Highly conforming, low contact stress for low wear
No post; no box cut; avoids challenges with PCL retention
Tibia locking mechanism eliminates micromotion
Advanced instrumentation with all surgical options
Complete product portfolio
A pedigree with heritage and clinical data
The original medial ball-and-socket knee
Over 25 years' clinical use and ODEP 15a
Lowest revision rates
Better high-end activity
Greater patient-reported success and satisfaction
Latest ODEP ratings can be found at www.odep.org.uk
Download Now
Fill in your details below to download the MRK™ Flyer.
Download Now
Fill in your details below to download the MRK™ Clinical Rationale
Download Now
Fill in your details below to download the MRK™ Brochure.
Download Now
Fill in your details below to download the MRK™ Operative Technique
MRK™ All Poly Operative Technique
Download Now
Fill in your details below to download the MRK™ All Poly Operative Technique